Welcome to
B Mee Allied Health
Established in the Fraser Coast region in 2006 B Mee Allied Health has grown and expanded into a team of allied health professionals who specialise in exercise therapy, dietetics and physical recovery needs. Over the years we have provided quality services to many individuals creating a community within, with some of our client's attending our services for 15 years.
In 2020 B Mee Allied Health took a big step forward creating a health hub aiming to create positive change in someone's life. Through the doors you will be greeted with the friendly smiles of our reception team, and onwards we have consultation rooms, a client based gym, a licensed kitchen, massage facilities, and cryotherapy services.
Our facility is warm and welcoming and we pride ourselves on supporting and accepting our members wherever they are on their health journey.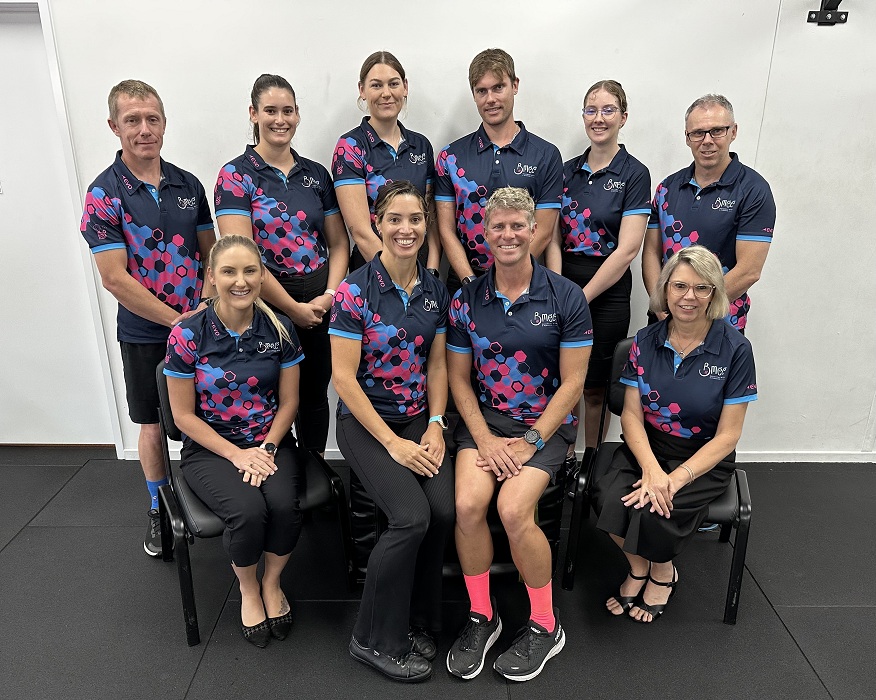 Values
High quality care
Tailoring programs to the individual
Listening to the client's needs and focusing on their goals
Happy and compassionate outlook
Improving our knowledge with professional development
Being part of the community
Mission Statement
B Mee Allied Health is a business inspired by making a positive difference in someone's life through providing resources and guidance.